PARTNERS
MASTERSHOT FILM FESTIVAL can be formed thanks to the engagement of our partners, sponsors and donators. They support us with their knowledge and share their resources. Thanks to them the initiative can be realized at the highest professional level and artistic. Promotion support from our media partners ensures that the information about the festival reaches all the people interested in.
PARTNERS

WINMAR - FOTO-VIDEO PROFESSIONALS
A leader in the film production equipment sector, stabilizers and slide cameras centre. In addition to cameras, lenses, and DSLR cameras, they also offer all the necessary items needed for recording the material and its post-production. The company has been on the market for over fifteen years, constantly evolving and employing experts from various divisions; video, audio, photo. In addition to the online shop, the company offers its customers the possibility to rent equipment at very favourable conditions. A trustworthy team.

FREEFLY SYSTEMS
Over a decade of experience in the professional cinematography industry has given Freefly a unique ability to develop and bring innovative products to market that serve the needs of cinema and aerial professionals. Freefly is passionate about pushing the envelope technologically in order to provide our customers with the tools to capture amazing footage.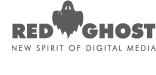 Red Ghost
Innovative approach, access to the newest technologies, high-end video and photo equipment as well as knowledge combined with over 10-year experience are the strengths of Red Ghost. We are a film production studio, but we offer also marketing strategies supporting film productions, content marketing and branding. We produce: films, advertising spots, corporate movies, relations from events, aerial filming by using drones, 2D and 3D animation, motion design. We also provide with marketing support which aims at promotion of the realized productions.

ARRI
Located in Munich, Germany, Arnold and Richter Cine Technik (A&R) was founded in 1917 and is the largest manufacturer of professional motion picture equipment in the world.
Throughout its 99-year history, ARRI has been associated with constant innovation and revolutionary technologies in all of its core businesses. The company is involved in every aspect of the film industry: engineering, design, manufacturing, equipment rental, studio lighting solutions, film roduction and distribution, postproduction, lab services and visual effects.

UAP
University of the Arts Poznan (UAP) is a modern university that continues the best traditions of the Academy of Fine Arts in Poznan. UAP is the only art university in Poland that provides education not only in the field of art. Students can also choose engineering and purely theoretical fields of study. Each project implemented in art and design studios is an experiment. All tasks are open and performed with the active participation of professors, assistant professors, assistants and technical staff.

Intermedia
The Intermedia Chair at the University of Arts in Poznan is focused primarily on the issues of current art in the field of dynamically developing new media and technologies of communication, and experimental phenomena appearing within existing disciplines. A rich program of education in the field of Intermedia gives the opportunity for students to learn various artistic practices.